Touch Screen Driver Terminal BI WIN
The BI WIN is a modern weighbridge Touch Screen Driver Terminal which forms part of a weighing management system. It has an integral "fanless" industrial PC running under Windows XP®. It enables weighing operations to be carried out without the need for an operator and features automatic identification and printing systems. The BI WIN Touch Screen Driver Terminal has a robust design to provide reliable operation in the harshest of environments. It can operate stand alone or as part of a multi-console networked system.
Easy and safe to use
Fully protected against climatic conditions
Easy access to internal components (maintenance and consumable replacement).
The BIWIN driver console is available with standard applications developed by Precia-Molen:
Stand alone version,
Slave version connected to a TCP/IP network running under Microsoft Framework.net.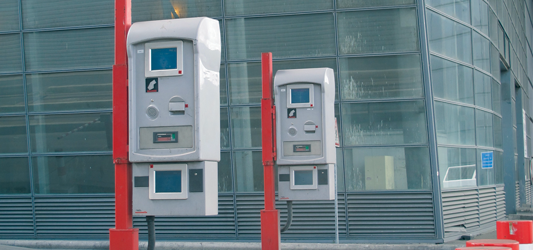 Functions
It can also be used for specific customer applications, which can include:
a multilingual interface
an onboard client / server SQL base
an FTP server for file transfers
connection for remote maintenance/support
The other products in the range