Plateform scale C5-R1A : from 3kg to 300kg – stainless steel version
Our C5-R1A platform scale offers the main weighing applications with simple ergonomics. Its modular presentation enables it to be located easily. The indicator can be linked to the platform, with or without column, tabletop or wall fitted.
The platform is available in a fully stainless steel and IP 65 protected version, in order meet the most recent hygiene and cleaning requirements.
Capacities :  3kg, 6kg, 15kg, 30kg, 60kg, 150kg and 300kg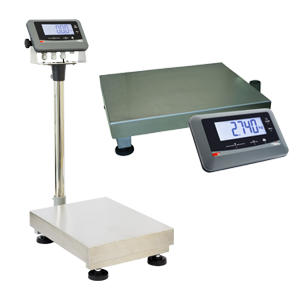 The other products in the range