Plateform scale C25R1-DL : from 3kg to 15kg – stainless steel version
Our C25R1-DL platform scale is frame constructed in hot zinc dipped, dichromat mild steel with epoxy coating (protection rating IP 54). It offers an over size platform in stainless steel, type 304 L.
This platform scale is available in a full stainless steel version, with stainless steel load cell (IP 66).
Capacities : 3kg, 6kg and 15kg.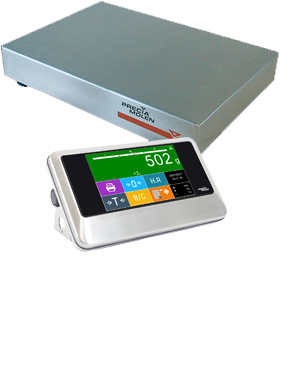 The other products in the range